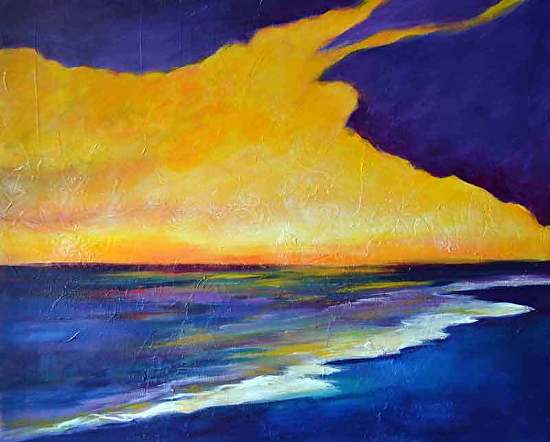 Sunset Beach
24"x30"x1.5"
Acrylic on textured canvas
Sunset Beach measures 24"x30". This heavily textured canvas is stretched on 1.5" deep bars. The painting wraps around the sides and does not need framing. It is wired and ready to hang.
A Certificate of Authenticity is included.
Free Shipping withing the U.S.
The inspiration for this painting comes from my memories of the sunset on the Gulf of Mexico beaches in Florida.
Please forward any inquiries to
Prints of this painting are now available!
Click
here
for more information.
****
This painting is available on
and
Pinterest
See this painting in hanging in YOUR home!
Use your iPad to take a picture of your room and see this painting hanging on YOUR wall!
Go to
Vango
to get the app!
****
Original Contemporary Abstract Painting
by
Filomena de Andrade Booth
****
Click here to subscribe to my monthly art newsletter!
#abstract #abstractseascape #modernart #seascape #gulfofmexico #floridabeaches #clearwaterbeach #paintingofbeach #sunsetbeach #filomenabooth #buyartonline